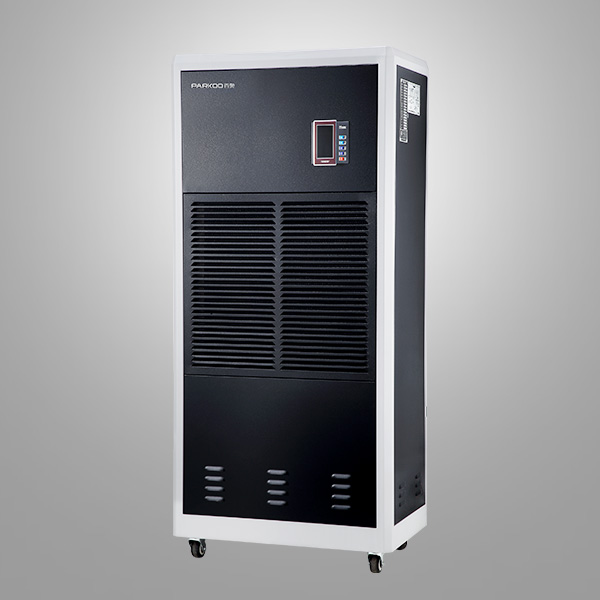 Industry Dehumidifier_CF 6.8
Relative humidity: What is it p> Humidity only refers to the moisture content in the air. Relative humidity is the percentage of water vapor in the air at a certain temperature. For example, when the relative humidity is 30%, the air can hold 30% moisture p>
In cold months, the ability of the air to retain moisture decreases, while it increases in warm months.
. The ideal relative humidity level within a household is between 30% and 50%. This is important because the humidity level in your home can affect your overall health and comfort, and may also affect the cost of indoor cooling and heating p>
If the humidity level is too high, it may cause:
mold and bacteria production
Overall discomfort
If the humidity level is too low, it may cause:
colds or infections
dry and itchy skin
damage to the wood, paint, or wall panels of your house
Assuming December is a cold day.
. The outdoor temperature is -12 ° C and the humidity is 70%. Meanwhile, indoors, the temperature of the thermostat is set to 22 ° C. When cold air enters your home, the stove heats it to 22 ° C, causing the air to expand. Although the moisture in the air remains unchanged, the relative humidity significantly decreases. This means that the indoor relative humidity of cold air from outdoor sources with a humidity of 70% is only 6% p>
The dry air at home will absorb moisture from anywhere, including your body. When your skin's moisture evaporates, you will feel cold. When you feel cold, you tend to turn on the thermostat, which may become an expensive habit due to the high cost of heating p>
To prevent the negative impact of dry air, it is important to maintain a relative humidity of 30% to 50% indoors. This can minimize the need for supplemental moisture in the air and almost prevent evaporation from the body. Therefore, you can actually lower the temperature regulator by three degrees and maintain comfort and warmth while saving energy costs p> There are many different ways to humidify the air in your home. You can use a single room humidifier or install a household humidifier directly connected to the air circulation system. These humidifiers work automatically to ensure that the air in your home is at the ideal relative humidity level. It is also recommended to use more precise digital thermostats with humidity control to automate the process and maintain the highest efficiency of the system p>
Ask your contractor about the humidity in your area and the best way to save money while protecting your health and comfort.
p>