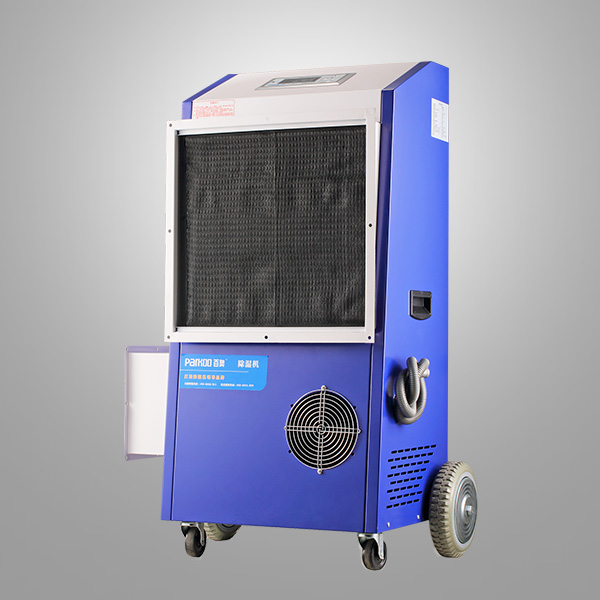 Drying Dehumidifier_CGF Series
A damp basement is not an uncommon problem. In fact, basements are often considered as spaces susceptible to moisture. But common basement moisture issues may cause damage to you and your family p>
Due to the fact that the basement is usually located underground, the environmental conditions around its walls are prone to water infiltration and difficult to prevent - water can leak through cracks, groundwater, rainwater, and melted snow can saturate the soil around the house, and water vapor can penetrate the walls p>
In order to eliminate moisture in the basement, it is important to understand the sources and sources of excess moisture. If the moisture comes from excess moisture rather than leakage or drainage problems, the dehumidifier dehumidifier of Dehumidifier is the perfect solution p>
Remove excess moisture - use a dehumidifier
The most common cause of dampness we hear is condensation.
. When warm and humid air encounters cold surfaces (or in this case basement walls and floors), condensation occurs. When walls and floors cool warm air, moisture is generated p>
The Dehumidifier absorbs excess water from the air by becoming the coldest point in the room. In the same process, warm and humid air enters the Dehumidifier and passes through the cooling coil, causing moisture in the air to condense in the machine. Then store the collected moisture in a container of the dehumidifier for safe disposal, or remove it through a drainage pipe located in a drainage pipe or sink p>
What Dehumidifier is best for me p>
PARKOO YDA-838E All other Dehumidifier are different, because their strong and solid ABS structure can withstand the workshop environment. To ensure effective and efficient removal of mold, moisture and odor, this 38 liter Dehumidifier is equipped with casters and drainage kits, which can be fully carried. This special model was welcomed by merchants due to its 5L water container and its ability to accelerate the drying of plaster and paint, as well as the time required for rooms affected by floods p>
dehumidifier Dehumidifier can make considerable difference in basement. But it is important to remember that if the humidity is the result of external water, the Dehumidifier will not solve the problem. Dehumidifier can be used to reduce excessive moisture in the basement, but it is not a permanent solution from the impact of external water p>
Using the listed high-quality Dehumidifier can not only dry the wet basement, but also protect you and your home by eliminating condensation, humidity and preventing mold growth p>
PARKOO has years of experience in dehumidification application engineering and can provide humidity and humidity control solutions for various industrial applications.
For more information, please consult the national service hotline: 400-900-9199