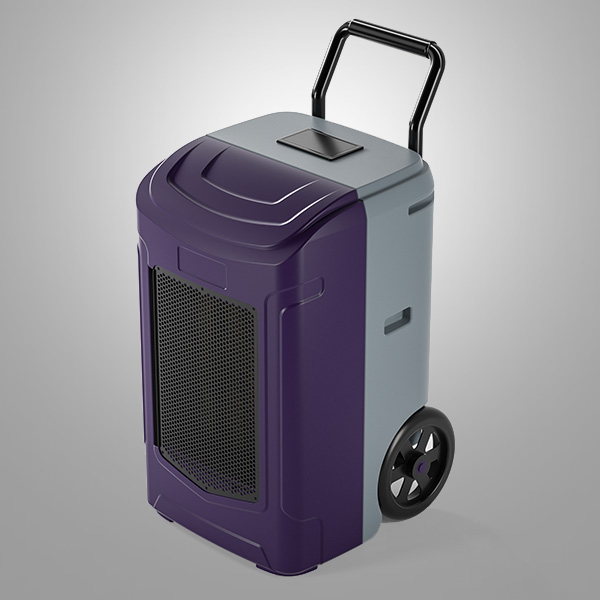 Industry Dehumidifier_PDGT Series
There is no denying that dehumidifier is an effective way to improve the domestic air quality. These small and powerful tools work by reducing the moisture content in the air. If you are familiar with allergens, then you know that high humidity environments are very good for mold and its growth p>
In addition, the basement Dehumidifier can effectively help prevent wet dust mites, which can cause the most uncomfortable allergic symptoms. These allergens may be the cause of your frequent nasal congestion, itchy eyes, or frequent sneezing p>
But not all Dehumidifier are equal, and some models are most suitable for basements. PARKOO can help you choose the right basement Dehumidifier according to your unique needs, space and personal preferences. Use this convenient, in-depth dehumidifier selection guide to ensure that the Dehumidifier you purchase will effectively remove moisture from the basement. No matter which model or style you choose, you want to ensure that your basement is maintained within the ideal humidity range of 40% to 50% p>
First, room size
Generally, basement Dehumidifier are classified by coverage area. You will want to choose a Dehumidifier that covers the size closest to the basement. To determine the area to be dehumidified, make sure to measure your entire area (including stairs, ladders, and closets) in square feet p>
You can usually find a Dehumidifier size that allows you to install a model to cover the entire basement. It is said that if you prefer a smaller coverage, you can use double or triple layers on the Dehumidifier. In fact, we recommend adding a Dehumidifier to each room to ensure maximum moisture absorption p>
The basement of an empty house
It is also worth noting that some manufacturers use cubic meters instead of square meters to determine the coverage area, but this is not common.
. In general, we recommend installing a 50L-70L Dehumidifier in each room of the basement. Rooms with low air flow may require a larger size, or two Dehumidifier per room p>
Second: when selecting a suitable basement Dehumidifier, the room size is not the only factor to consider when selecting the capacity. If your space is moderately humid - that is, a little musty, but the minimum humidity on the floor - then the ordinary Dehumidifier you choose should meet your needs. However, if you are dealing with high humidity and notice accumulated water on the floor, or if you can tell that clothes and items feel moist, then you can consider choosing a mode designed for a larger space for dual dehumidification. At this time, you may need to choose a large industrial dehumidifier
Third: the whole family and portable Dehumidifier
In some extreme and uncontrollable humidity climates and conditions, we strongly recommend investing in the whole family's Dehumidifier. Unlike the portable style, the whole family Dehumidifier allows you to automatically control the humidity in your home p>
These devices save up to four times more energy than portable devices, but their upfront costs are much higher.
. For more information, please see our guide to the whole family with portable Dehumidifier p>
Portable Dehumidifier Living room. A "mobile" Dehumidifier - or use gravity to remove moisture - is a convenient option. These tasks use drainage hoses to drip water into nearby sinks or drainage pipes through gravity, eliminating the need to supply the reservoir p>
Suction Dehumidifier are more convenient because they automatically discharge water where gravity is not a reasonable choice. Most of our Dehumidifier are equipped with an additional or integrated pump, so you don't have to worry about dumping water manually p>
Fifth: Other factors
When selecting the basement Dehumidifier, there are some additional things to consider. You want to consider whether noise is a problem (for example, if the running machine in the basement doesn't bother you upstairs, you don't need to worry about noise levels) and energy consumption p>
The power range of the Dehumidifier ranges from 50 watts to 800 watts. The higher the wattage, the more energy consumed, and the higher the energy consumption. We strongly recommend that you invest in a Energy Star certified Dehumidifier to ensure that you keep your basement dry while maintaining low energy consumption p>