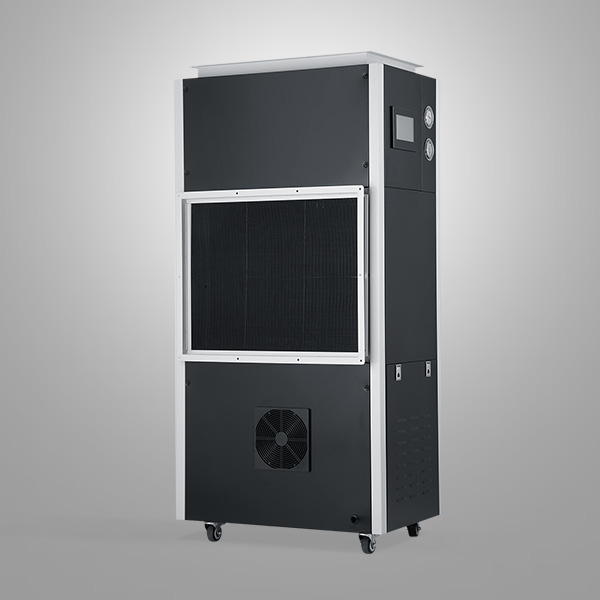 Industrial Drying Dehumidifier_High Temperature
Nowadays, the number of cars is increasing, and the increasingly congested city traffic is a good explanation for this. Leaving aside the problem of traffic jams, followed by the problem of parking difficulties, many people's cars can only be parked in the open air under the wind and rain, not to mention the sun, but also worry about being ticketed, so now most office buildings and neighborhoods are equipped with underground parking garages, to prevent the vehicle from being exposed to the sun and rain, but the problem of humidity and then came. Underground space are dark and damp, dampness is not only reflected in the possible presence of infiltration of water and groundwater around, but also from the air in the water vapor, infiltration of water is a better solution, as long as the construction of the garage when doing enough waterproofing project, the key areas of the use of waterproofing coatings and waterproofing layer focus on the care of the basic can be solved. But the water vapor this invisible things, the damage to the vehicle is silent, it will lead to your car performance decline, circuit failure, rust, car decoration mold and other issues, in the rainy season, condensation and become a water beach is also very easy to lead to vehicle skidding, when parking to produce cuts. So want to do a good job of moisture control and
dehumidification
work, in addition to waterproofing project,
dehumidifier
is also a must. PARKOO
industrial dehumidifier
through the humid air into the de
humidifier
, in the table cooler under the freezing, the moisture in the air condenses into water discharge, so that the air becomes dry and discharged, so the cycle of the garage to reduce humidity, and gradually achieve the effect of dryness. In the process of using, you can directly set a humidity value for the dehumidifier, for example, 50%RH can effectively avoid the car moisture, when the dehumidifier's humidity sensor measured the surrounding humidity is higher than 50%RH, it will be automatically started, the water vapor in the air will be collected, discharged through the drainage pipe, the output of dry air, and so on, so the cycle of the surroundings to become dry, and then automatically shut down to save energy. BIOTECH dehumidifier also supports 485 communication protocol to realize remote control of multiple
dehumidifiers
at the same time using a computer, which is convenient for the property owner to carry out unified management of the humidity in the garage. PPARKOO is a collection of research and development, production, sales and service in one of the temperature and humidity solutions professional suppliers, products include industrial de
humidifiers
, industrial humidifiers, rotary dehumidifiers, temperature control dehumidifiers, constant temperature and humidity,
household dehumidifier
s, and other categories, but also according to the customer's different needs of personalized customization, and strive to make the customer more satisfied with the use of the time than the time of purchase.