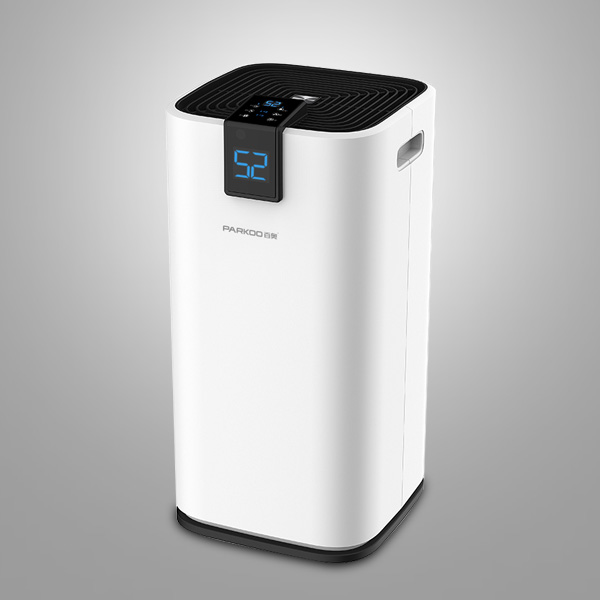 Household Dehumidifier_223 Series
Most of the materials or products in the drying room for the drying process, there will be a large amount of water constantly evaporated into the drying room, the air humidity will be higher and higher, the moisture will be heavier and heavier, if not removed in a timely manner, then this will lead to the drying speed will be slower and slower, the drying efficiency has dropped dramatically, and the quality of the drying and the safety can not be guaranteed. In the past, the common method adopted by factories and enterprises is to install exhaust fans to discharge the moisture, which can indeed play the effect of moisture removal; but at the same time of discharging the moisture, the heat is also discharged, resulting in waste and increasing the cost of drying.
BIOT dryer solves the problem of heat and moisture discharge at the same time, which has always existed, and improves the drying efficiency. BIO dryer, with reference to the Nicanor principle, has two functions of closed moisture discharge and heating at the same time. Internal cycle closed drying, no need for strong exhaust air, the use of high temperature to volatilize the moisture in the material, through the internal cycle of dehumidification system constantly discharged water, directly and quickly reduce the humidity of the drying room to achieve the purpose of drying. As there is no need for strong exhaust dehumidification, the drying process reduces the loss of heat energy; the heat generated in the dehumidification process can also be involved in the drying, which can speed up the drying speed and reduce drying costs. For most of the materials or products, the temperature control at 50 ℃ can already be, the drying temperature is too high, but also not conducive to the quality and safety of drying. General refrigerated dehumidifier working environment temperature of 5-38 ℃, more than 38 ℃ dehumidifier will implement automatic protection and shutdown. But in the material drying room, drying room, the indoor temperature is generally more than 40 ℃, so the general refrigerated dehumidifier can not work in this environment. PARKOO drying dehumidifier can operate in 55 ℃ environment, there are ultra-high-temperature drying dehumidifier can operate in 65 ℃ environment, high efficiency and fast, energy saving and environmental protection.