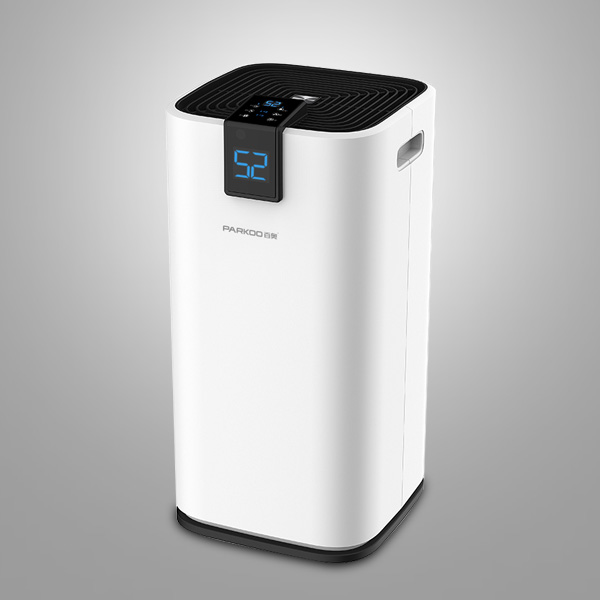 Household Dehumidifier_223 Series
Chenpi, the name of traditional Chinese medicine, is the dried mature fruit rind of orange and its cultivated varieties in the family of Rutaceae, picking the mature fruit, peeling the rind, sun-drying or low temperature drying. Chenpi storage is a new discipline. Glass jar is one of the commonly used containers for home storage of orange peel, not only sealed, but also easy to observe usually. Large quantities of Chenpi warehouse storage will generally choose sacks, sacks can promote Chenpi aging, the advantage is breathable. Large-scale peel storage also choose mesh box mode, not only have more stacking space, easier to categorize and peel transfer storage. Due to the limitation of outdoor space, it is not possible to turn over the sun during the storage process of the peel, and turning over the sun is more likely to cause the breakage of the peel, which also affects the quality. Either way, the requirements of the storage environment are strict, temperature and humidity must be controlled, especially to prevent moisture.
Chenpi is a kind of medicinal herbs, to a certain extent, the storage environment of Chenpi refers to the relative humidity standard of the environment in which the medicinal herbs are stored. Generally speaking, too high humidity will cause various changes such as deliquescence, melting, sugar decomposition, mold and so on in traditional Chinese medicine. Relative humidity 40% to 60% is not easy to moth and mold; 60 to 70% is more suitable for aging humidity, not easy to mold; 70 to 75% easier to moth and mold; more than 75% very easy to moth and mold. Of course, if the humidity is too low, the peel will become dry and brittle and lose its original color.
Chenpi is stored away from the wall, away from the ground and away from the roof, keeping the environment clean and ventilated, the relative humidity of the air is below 65%, the temperature is between 20℃ and 30℃, and the moisture content of Chenpi itself is within 13%. The space requirement of Chenpi storage must be well sealed and the wall is not permeable to moisture. If the sealing is poor, it will easily cause moist air to enter the room. Storing Chenpi requires a higher level of humidity in the space. Precise control of humidity in the Chenpi warehouse can be equipped with fully automatic industrial dehumidifiers of high capacity power to work.