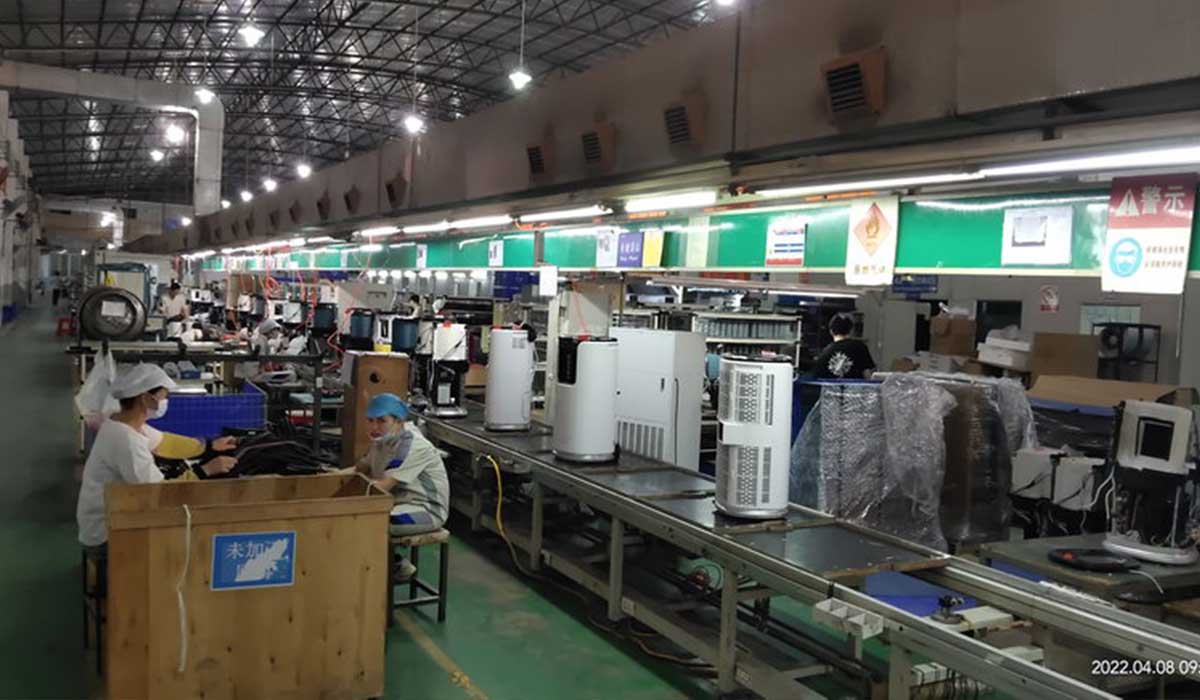 February 04,2023
The humidifier of the fruit and vegetable cold storage can keep the cold storage fresh and moisturized easily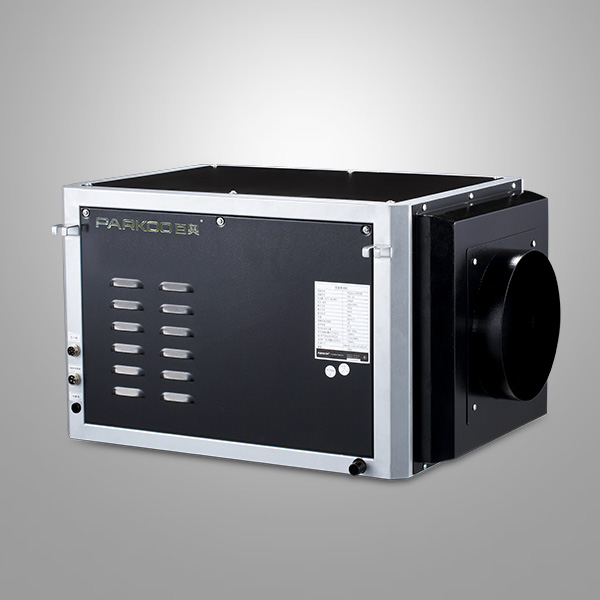 The humidifier of the fruit and vegetable cold storage, the freshness and moisture of the cold storage are easy and carefree News Nowadays, people can see, buy or eat all kinds of fresh and delicious fruits and vegetables in supermarkets or markets all year round, all thanks to the cold storage. Moreover, if fresh fruits and vegetables want to sell at a good price in the market, they not only need to be stored for a long time to realize off-season sales, but also can ensure that the fruits and vegetables are fresh and tender, pure in taste, intact in appearance, and bright in color, even to the extent that they are almost the same as when they were first harvested. So, during the storage of fresh fruits and vegetables in the cold storage, it is not only necessary to effectively control the temperature in the warehouse, but also to control the relative humidity in the warehouse p>
p>
For all kinds of fruit and vegetable cold storage, people may pay more attention to the control requirements of the temperature in the cold storage, but from the GB/T30134-2013 Cold Storage Management Specification, we can see that even refrigeration has certain requirements for the control of the ambient humidity in the cold storage. However, the control of relative humidity in fruit and vegetable refrigerators has always been a difficult problem to solve. During the long-term storage of most fresh fruits and vegetables in the cold storage, their internal water will slowly and continuously evaporate, resulting in water loss and freshness loss, which will not only reduce their dry consumption and weight, but also cause their surface to wrinkle, wilt and other phenomena, thus losing their due commodity value; In this case, it is often necessary to control the relative humidity between 85% and 95% RH according to the different commodities stored in the refrigerated warehouse; Then, it is necessary to humidify the cold storage properly p>
p>
In the past, in order to solve the problem of low humidity in the fruit and vegetable cold storage, many people often used simple methods such as sprinkling water on the ground or putting wet grass bags in the storage; However, although these humidifying methods are simple and economical, the humidifying effect is not ideal, and it is difficult to meet the humidity requirements of fruits and vegetables for fresh-keeping and moisturizing; Therefore, a humidification method widely used in fruit and vegetable cold storage at present -- installation_ The humidifier for fruit and vegetable cold storage and ZS series high humidity resistant spray humidifier use the principle of ultrasonic high-frequency oscillation to atomize the water. The spray is large and the mist particles are very fine, which also vaporizes quickly, so as not to form the problem of dripping water and wetting the goods. The atomized water vapor is usually sent to each corner of the warehouse by the cooling equipment beside the cooling equipment in the warehouse to form a relatively balanced humidity field p>
p>
  _ Compared with the humidifiers of high-pressure micro fog, centrifugal, air-water mixing and other humidification methods, the humidifiers for fruit and vegetable cold storage and ZS series high humidity resistant spray humidifiers have obvious advantages of [fine atomized particles], [low energy consumption], [high atomization energy efficiency] and [fast humidification speed]. With air humidification, purification, anti-static and dust prevention, cooling, dust reduction and other purposes; It can realize timed and regular humidification or automatically humidification according to humidity or humidity detection results. It can not only uniformly humidify large space, but also compensate local humidity in special space, with high flexibility. Practice has proved that the relative humidity in the fruit and vegetable cold storage can be kept above 90% RH as long as the humidification amount of the humidifier is properly matched. Welcome to inquire about the details of the humidifier of the fruit and vegetable cold storage, which is easy to keep fresh and moisturized p>
p>
1. Prolong the storage period of fruits, vegetables and meat, which is generally 1-2 times longer than that of ordinary refrigerated warehouses. When they are stored to a high price, they can be sold on the market to obtain the highest profit p>
2. It can keep the freshness and brittleness of fruits and vegetables, and the moisture, appearance, color and weight of fruits and vegetables after leaving the warehouse can meet the storage requirements p>
3. The fruit is crisp and the cold storage is green, which is almost the same as the newly picked fruit. It can provide high-quality fruits and vegetables to the market p>
4. It can inhibit the occurrence of diseases and pests of fruits and vegetables, and minimize the weight loss of fruits and vegetables and the loss of diseases and pests p>
5. The shelving period of fruits and vegetables can be extended to 21-28 days, while the shelving period of fruits and vegetables in ordinary refrigerators can only last about 7 days p>
  _ Control mode of humidifier for fruit and vegetable cold storage and ZS series high humidity resistant spray humidifier, technical parameters:
p>
◎ Model selection reference: there are many factors to be considered in the selection of humidifiers, such as the volume of indoor space, ambient temperature, equipment heat, ventilation, and air conditioning exhaust, which will affect the humidity of the indoor environment and the humidification effect. In general, a certain margin should be left when calculating the humidification amount, that is, the corresponding humidification amount should be increased, Moreover, the required humidification amount and corresponding humidifier model in the space shall be comprehensively calculated from low humidity humidification to ideal humidity range. Check out more humidifiers for fruit and vegetable refrigerators. The details of easy fresh-keeping and moisturizing of refrigerators are as follows: Hangzhou Parkoo Electrical Equipment Co., Ltd.
p>
To sum up, of course, there are many brands of humidifiers for fruit and vegetable refrigerators on the market. Roughly speaking, there are about 40 or 50 brands of different sizes, of course, a mixture of good and bad. Each company has its own product strategy. Some of them are old brands with excellent materials, long testing period and stable use of machines. Some may be counterfeit goods. You can buy other machines by yourself and copy them. Of course, you can't copy them 100%. How can you make money? You must save money if you can save money. Then you can post a brand to market. Many consumers said why the machine broke after I used it for a few months. The manufacturer said that it could not be repaired. I broke it myself p>
Here, I want to tell you that the price of the cottage factory does not include after-sales service. They just make one profit and one profit. This industry stinks, and other industries continue to cheat. To sum up, there are some stable high-quality products in all industries. Our website has filtered them for you. All models on our website are well-known or unknown in the industry but of high quality. You can rest assured p>
p>
Nowadays, many customers want to build refrigerators to store fruits and vegetables, but they are a little strange to the refrigeration industry. They are not very clear about how many days some fruits and vegetables can be stored in the refrigerators, or what temperature, humidity and other parameters are required. This will confuse the turnover period and processing methods of fruits and vegetables! However, I believe that through the above introduction, we will have a better understanding of it p>
       _ The humidifiers for fruit and vegetable refrigerators and ZS series high humidity resistant spray humidifiers are complete in specifications and models. They can be directly installed in fruit and vegetable refrigerators for reasonable humidification of the air, which can make the relative humidity of the air in the warehouse reach more than 90% RH in a short time and keep it in a constant state. Although the one-time investment increases, they have significant advantages such as reliable use, simple installation, etc., so the economic benefits obtained are considerable! All the above news and information about the humidifier of the fruit and vegetable cold storage and the easy freshness and moisture preservation of the cold storage are provided by Parkoo Electric, for your reference only!